RECLO
eCommerce website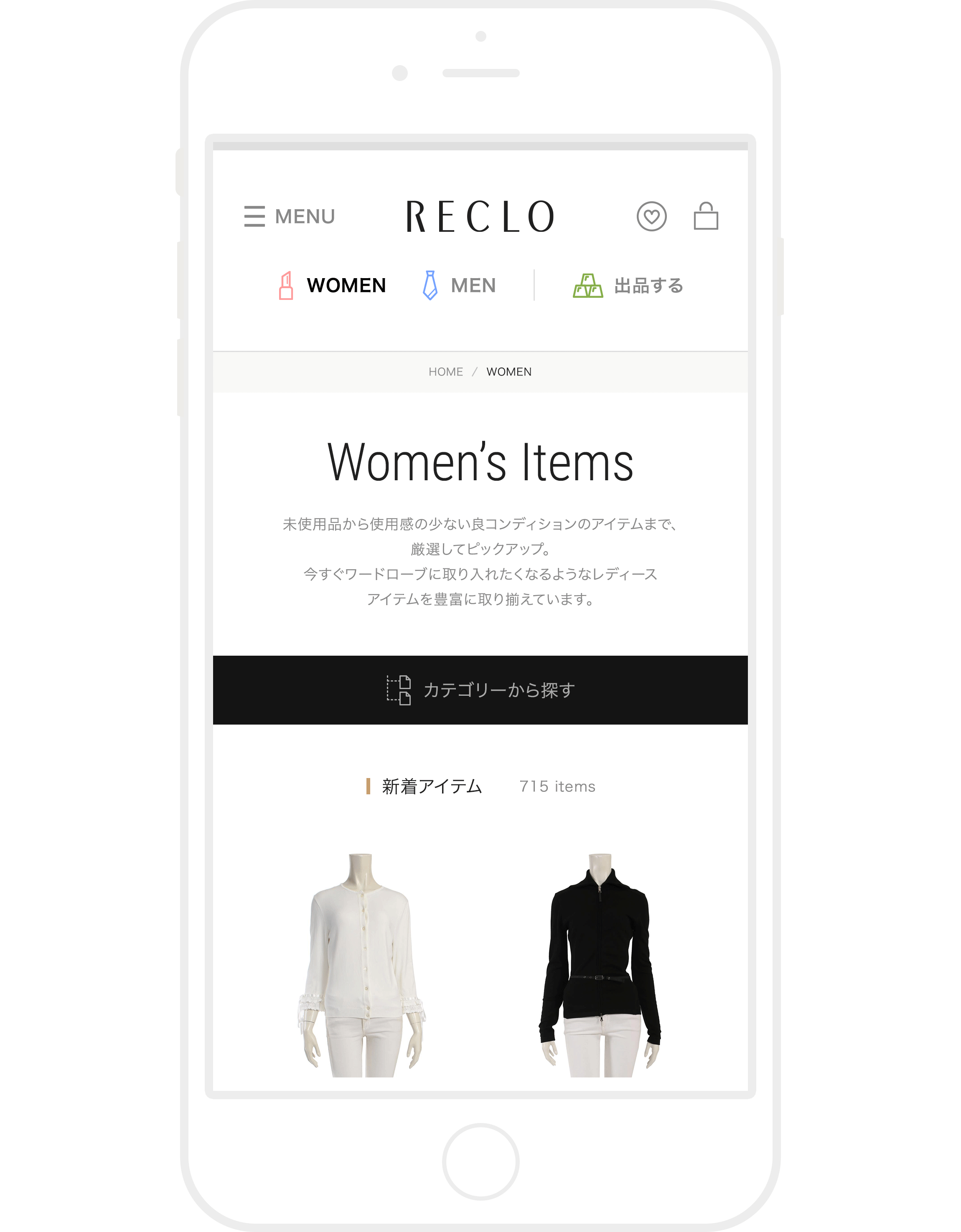 RECLOはハイブランドアイテムを対象としたリセールストアです。ブランド品を売りたい人と買いたい人、それぞれのクローゼットを"シェア"しあうような、そんなサービスを目指しています。

PULPは、RECLOのオンラインブランディング、UX/UIデザインとフロントエンド実装を担当しています。快適で気軽にショッピングや出品が楽しめる、スマートかつ安心・安全なリセール体験の実現を目指しました。

RECLO is an online luxury resale store for sustainability-conscious consumers who want to buy and sell safely and efficiently from the convenience of their smartphones.

PULP was responsible for the design and direction of RECLO's online branding, UI/UX design, and front-end development. We aimed to develop a platform that felt smart and approachable, giving users a safe and enjoyable shared community experience.



Visit website — Japanese


Credits:
Design Director / Designer: Hideki Owa (PULP)
Technical Director / Programmer: Kenji Morisaki
Illustrator: Aki Soeda
Copywriters: Exwrite Inc.
eCommerce Systems Developer: Active Sonar Inc.
Client: Active Sonar Inc.

June 2018