Sumally Pocket
Visual identity, mobile app, website & packaging
モノのSNS「Sumally」が手掛ける新しい収納サービス「Sumally Pocket」のデザインを担当しました。 スマートフォン操作で簡単に荷物の出し入れができる便利なサービスです。

PULPは、ネーミング開発、ロゴデザイン、アプリのUX/UIデザインからWebデザイン、そして、ボックスのデザインまでトータルにサポートしました。

Sumally Pocket is an online service that allows users to send physical items into storage and manage them from a smartphone app. In addition to providing storage, Sumally Pocket offers users a range of supplementary services, including laundry & cleaning, repairs & maintenance, and the ability to sell stored items on the Yahoo! Auctions marketplace. The service is particularly useful for users with limited living space. It provides them with the ability to swap their belongings in and out of storage as needed (for example, storing winter blankets when the weather is warm).

Working closely with the product team, PULP was responsible for the design of the entire product, from the identity and packaging to the user experience and visual design of the app and website.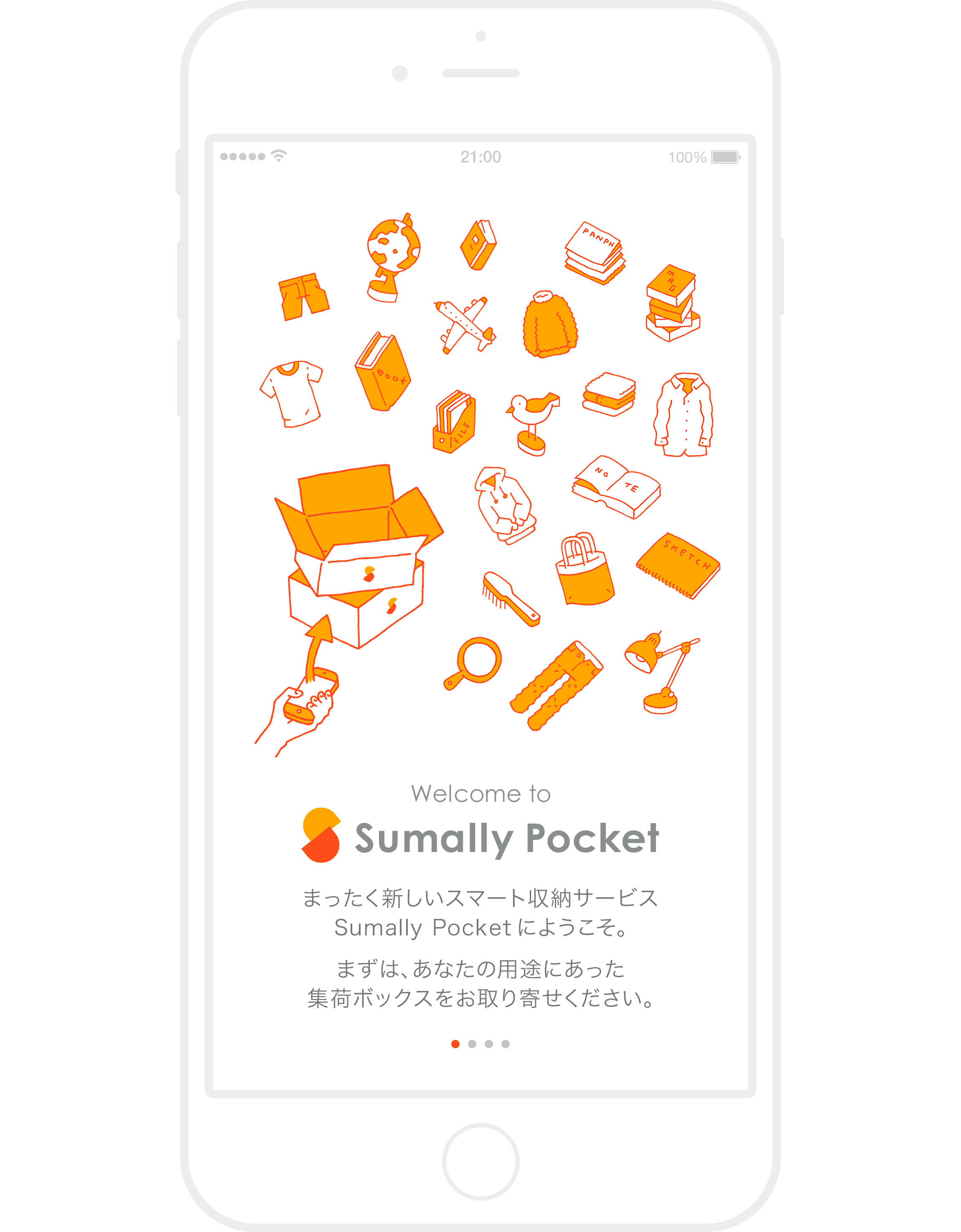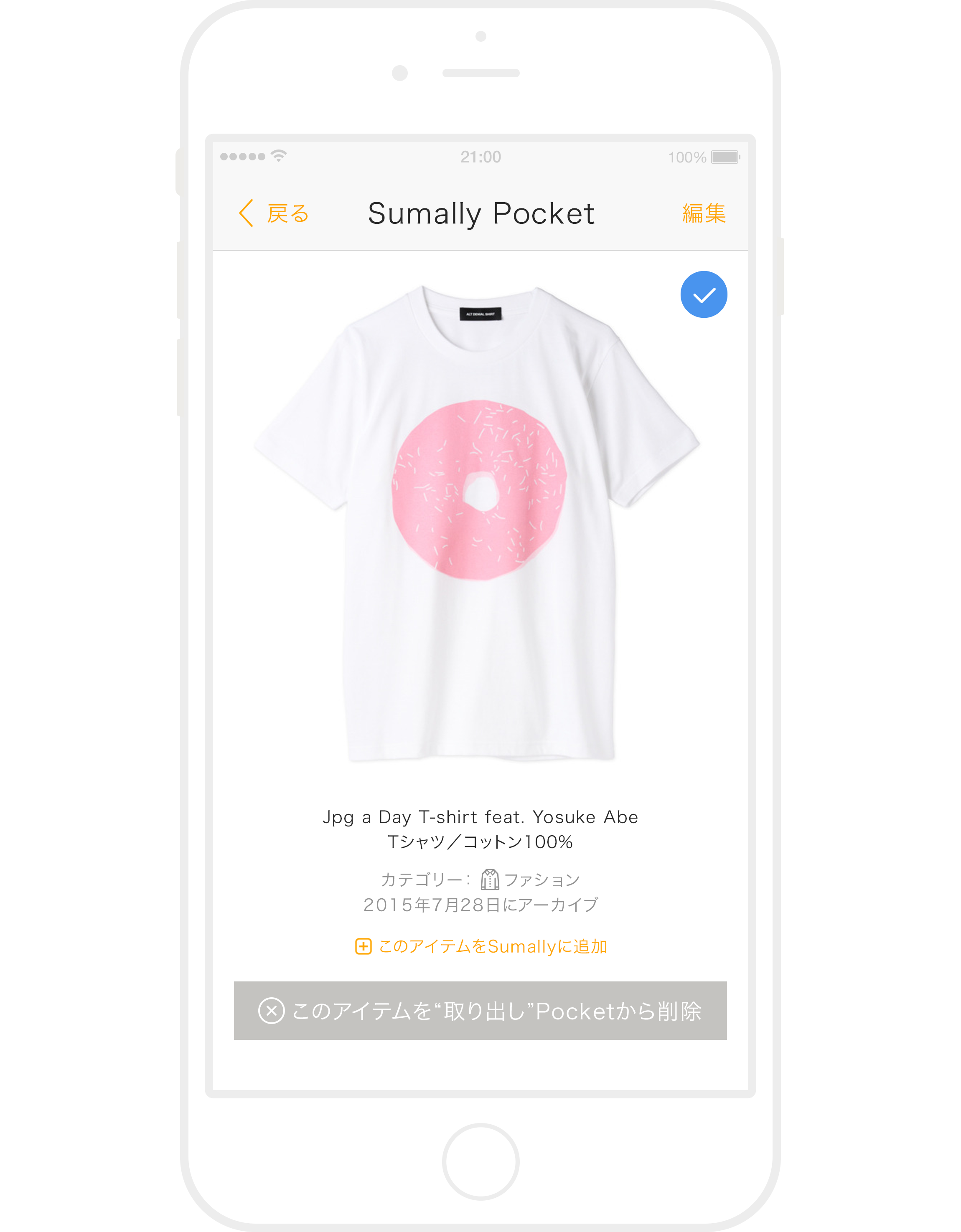 Visit website — Japanese /
Download the free app — App Store / Google Play






Credits:
Design Director: Hideki Owa (PULP)
Designers: Hideki Owa (PULP) & Kenta Ohsugi (Sumally)
Graphic Designer: Hideki Owa (PULP)
Illustrator: Bunpei Ginza
Copywriters: Pool Inc.
Photographer: Satoshi Minakawa
Programmers: Sumally
Client: Sumally

September 2015